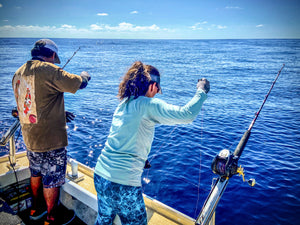 How To
New product info, fishing and diving tips and tricks, and fishing tales...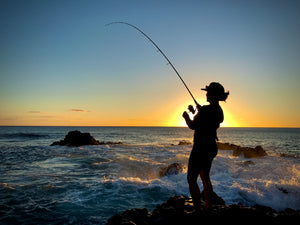 Fishing & Diving Videos
Fishing and Diving videos by the Hana Pa'a Crew.
Great place for your diving and fishing things. Dive shop upstairs. Fishing shop downstairs. Staff are very knowledgeable on their supplies in store and are always willing to help out if need be. They also do sell tako for bait so feel free to ask if they have any in stock. All in all a great place for what you need to be out in the ocean wether it'd be for diving or fishing.
Chad K.
Went to check out the diving gear on the second floor and gotta say that every time I swing by they give some of the best tips on your dive gear.
Great service!  Go check um out!
Daniel C.
From our first time here, we were treated like we were the only ones in the store and ended up talking to the employees about diving for over 2 hours. On other occasions they have sharpened my husbands spears for free, gave us great recommendations and are significantly cheaper in price than the base!
Mia M.
Visit us in Hawaii
1733 Dillingham Blvd, Honolulu, HI 96819 Phone: 808.845.1865
contact@hanapaa.com
Monday - Saturday, 8:00 am - 5:00 pm / Sunday - Closed